30 Oct

0 Comment(s)
2763 View(s)
Are you looking for the best fly trap machine?
find the market-leading brand of flycatchers in India, look for WANTRN. Here you will find a list of the most affordable, efficient, and powerful machines that can catch even a thousand flies at one time. These products were designed for this particular purpose. They do not only trap flies but also offer various other benefits like eliminating of house flies, mosquitoes, bugs, etc…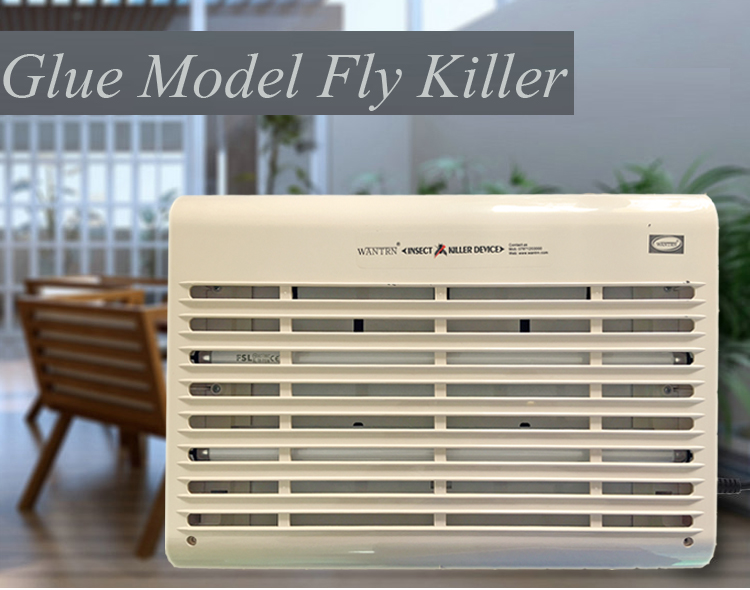 Leading Glue Pad Fly Catcher Brand in India
WANTRN Since 2011
Our products are made from high-quality materials, Whether you need supplies for a small office or a large industrial space
We are offering the best insect catcher that is widely used in homes and farms to keep flies away from food items. These machines can be operated by anyone without any special skill or knowledge about the machine. There are several types of these machines available in the market and they come with different features and functions. The main objective behind manufacturing these machines is to provide an effective solution to control insects like flies that cause health issues to humans as well as animals.
It is a small electric appliance that can attract flies and other insects. The machine uses an attraction mechanism of its own to attract them. The fly trap machine has advantages such as low cost, simple operation, and high efficiency.
Pest o flash buy online lowest price

Pesto flash fly catcher pest o flash buy online at the lowest price find in ANXON price models offers 2T and Spider EFK services available, pest o flash price will be different based on models
This glue-type product is easy to use and effective at attracting. insect attracted to ultraviolet light is potential - attracted to ultra violet tube trap as an interceptor
The pesto flash glue board flycatcher is a safe and effective way to catch flies. The Fly Trap Machine uses a unique magnetic trap design that grabs the fly using its wings, forcing it into the trap where it can be disposed of in an environmentally friendly manner. This is an environmentally-friendly way to remove unwanted insects from your home or office.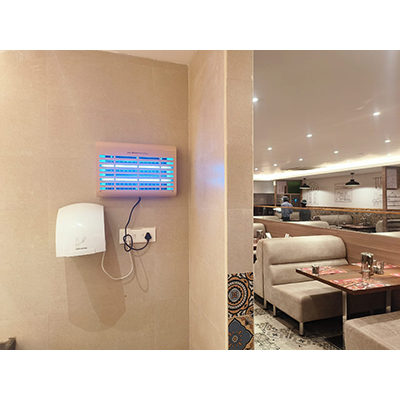 Housefly catcher Features!

Eliminates annoying, annoying flies from your home or office
It is mess-free, bloodless, and does not use pesticides or emit odors.
easily removable glue pads
Environmentally friendly solution for getting rid of pesky flying insects
This glue-type product is easy to use and effective at attracting
The glue pad is adhesive and works great in any area where flies are a problem. It can be used on windows, walls, and ceilings.
The ultraviolet light tube light can be placed at any height to attract insects and kill them with its UV bulbs.
The glue pad is adhesive and works great in any area where flies are a problem. It can be used on windows, walls, and ceilings. install near areas like nearby food garbage locations
In a friendly tone: The glue pad flying insect control is the most effective and inexpensive way to kill flies. It is a very simple method, but you will need to clean and prepare your glue pad before use.
You will need the following supplies:
Glue Pad Board
UV Tube Light


Pest O Flash Tube Lights are available in 15W and 18W ranges
Glue-type mosquito killer in spider models
The insect killer fly machine price is the most important thing for us.which can provide the best quality products at competitive prices.
The pesto flash tube light is a great tool for pest control. It's a light that emits a bright, white light and will help to repel pests, keep them away from your home, and prevent them from coming back.
This pest control product is small enough to fit in tight spaces, like under cabinets or furniture. It's also easy to use because all you need to do is turn it on and point it at the area where you want to keep pests away from your home. Insects attracted to ultraviolet light may be potential victims of an interceptor trap, which is an important consideration in areas where flying insects are present.
The pesto flash tube lights are available in sleeved tube models also. Each setting emits different amounts of light depending on how much power it needs to operate. The higher the setting number, the more powerful the light will be. in the market, we can find brands available insectocutor india also fonda fly trapper price are available in the best offer
For the best result uv tube light 2 feet recommend range for best result. The device emits an ultraviolet light that is invisible to the human eye but lethal to insects and other pests that are attracted to plants.UV tube light used for insects attracted to ultra actinic blue light
pestking electric insect trap is a great way to control pests without using chemicals. The light kills flying insects and is safe for plants, pets, and humans. It can be used in your home or garden. Check market-leading fonda fly trapper price and sectocutor india killer fly machines



Where can I find a replacement for Insect Killer Glue Pads?
Our Webstore offers an excellent selection of spare glue pads. With each box, you get 15 pieces, which is sure to last you a long time. Not only are these glue pads highly durable and reliable, but they also offer great value for money – so you can rest assured that you're getting the best possible deal. Plus, with our simple ordering process and convenient delivery methods, you can have your glue pads in no time at all
Instructions for replacing the Glue Board in a new Fly Control Unit

Replacing the Glue Board in a new Fly Control Unit is relatively easy. First, you will need to turn off the power and unplug the unit before beginning. Then, open the front panel of the unit. Depending on your model, you may need to unscrew some screws or slide out a drawer.
Inside you should find the old glue board which can easily be removed. After that, slide or insert the new glue board into place and make sure it's secure and properly aligned. Finally, close the front panel and plug in the unit again to restore power and start using it! Following these steps should ensure that your new Fly Control Unit is quickly up and running safely.
For the food industry, an electric fly catcher machine is recommended
Electric zapper-type flycatchers are not recommended for the food industry due to safety concerns. Instead, non-electrical methods such as traps and lures are recommended for use in packing and processing areas.
These methods are safe to use and do not pose any risks of electrocution or other hazards associated with electric zapper types.