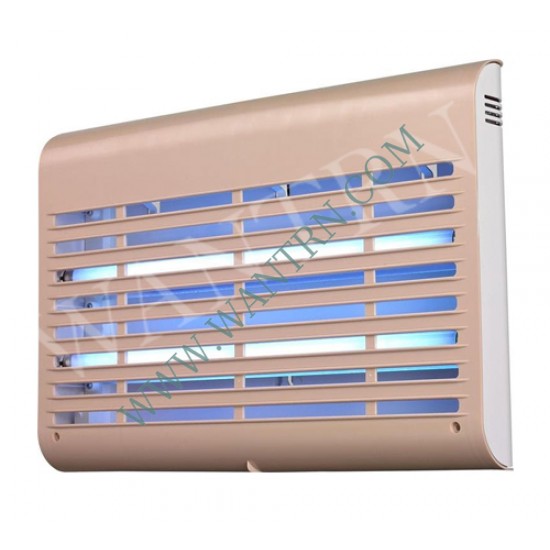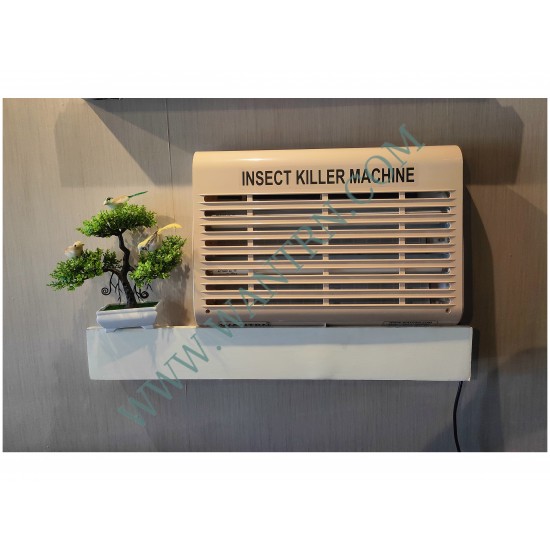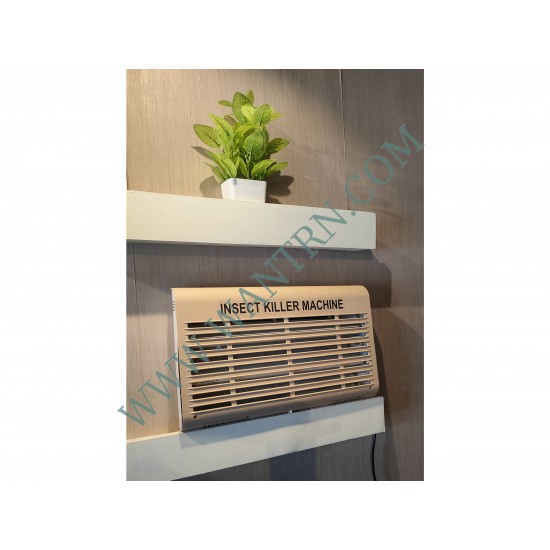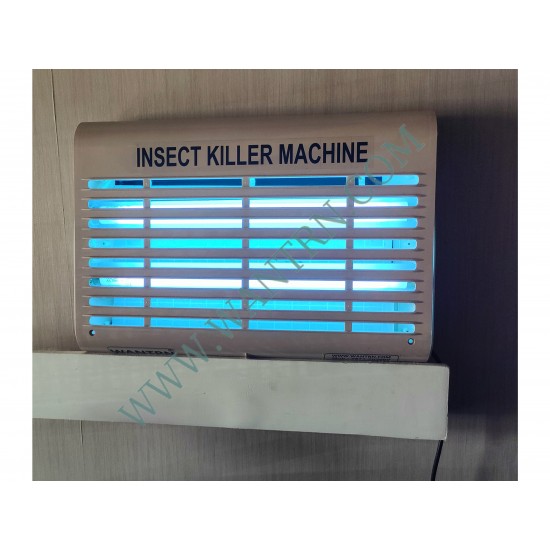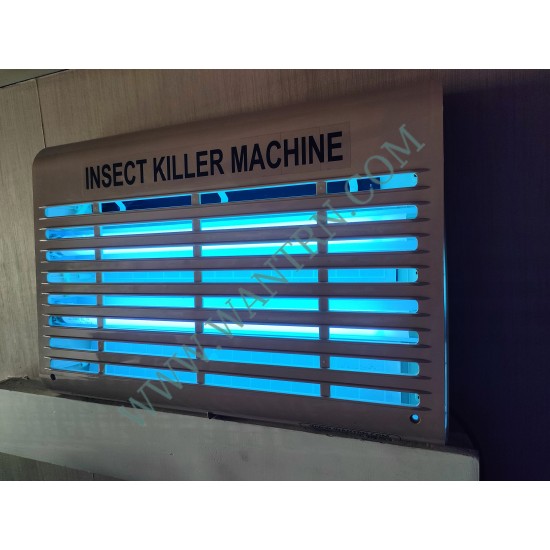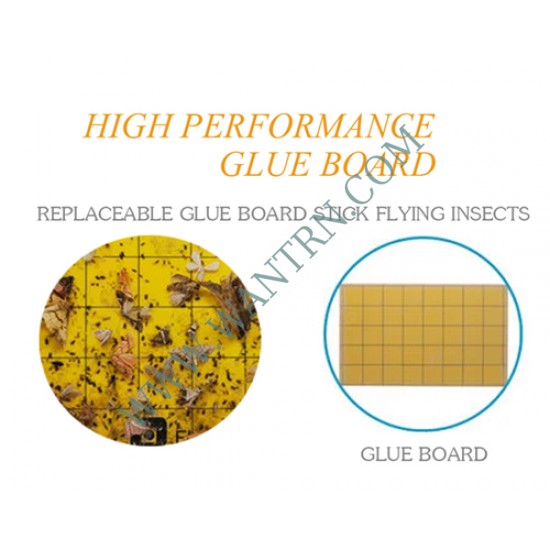 30W






How does work Fly Catcher Machine?
Stock:

In Stock

Reward Points:

100

Model:

ABF01C

Weight:

2.67kg

Dimensions:

47.00cm x 7.00cm x 34.00cm
Advance payment required: 60%

WANTRN®
193 samples sold
Product Views: 46
Check delivery at your pincode
2 Major Parts to Glue type insect killer?
Ultraviolet Blue UV tubes - attract flying insects and mosquitoes, house flies
Sticky Glue board - attract flying insects that get stuck on the glue pad
15W * 2 UV Lamps Size of unit 1.5 Feet
How effective is Electric Fly Catcher?
Glue board Fly Killers are designed to be more discreet and hygienic in their trapping flying insects, but they are not designed to be 'zapped' on an electrical grid, but rather than being zapped' on an electrical grid, the insect is trapped on a sticky glue board
Glue Board fly killer work use UV light to attract flying insects to the unit where the insect is then stuck on a sticky glue pad and it's dead without shock or sound, compare electric flying insect killer machine produce sounds
In large areas like cafes, hotels, and hospitals, it is an effective insect control solution.It is most effective for trapping small insects like mosquitoes, flies, and other insects.
The Ultra sleek design of the Glue board fly killer is more attractive to flies and insects compared to other competitor models.
WANTRN glue pad fly killer best fly catcher for the home, it's most effective for trapping small insects mosquitoes, flies, and insects
Glue board electric fly killer effective insect control solution for Cafes, Hotels, Hospitals, or large areas.
Glue board fly killers is essential in food preparation areas, the unit option is wall mounted, the Sticky pad mosquito killer machine is safe in the food packing zone, and pest control is essential is the food preparing area
Glue board flying insect killer range coverage approx 200 Sqft area
How to Maintain Fly Catcher Glue Pad?
Based on your usage glue pads need to replace within 15 to 30 days in once Furthermore, replacements spare glue boards are available on accessories
Safely is more important - Unplug the power plug appliance before replacing the pads
The flycatcher UV tubes must be replaced annually for the best effect in the product
How do I replace Glue Boards?
The model is quick and easy to service; the Up & Down front door provides complete access to the UV tubes and glue pads, while the glue board flying insect killer can be easily changed from the front door.
Fly killers using glue boards need to be serviced regularly, changing the glue board as needed.
Depending on the environment and intensity of flying insects, the glue board should be changed every 4-6 weeks or when full.
Therefore, when installing a fly killer using a glue board, it is a good idea to consider the best location for easy access during servicing.
Can I Get a Shatterproof tube?
These shatterproof tubes are particularly useful in the agri-food industry as a result of broken glass spraying when the lamp shatters while maintaining the light intensity. shatterproof tubes are available based on the requirement
WARRANTY / BUYBACK
Warranty
2 Year Manufacturer's Guarantee


Return Period

10 Days Money Back

Repair Facility
Available
Extended Warranty
Available

Buy Back

3 Yr Coverage

Track Warranty Option
Yes Available
Plug Point
5 AMP
Wire Length
1.5 Meter
Spare Accessories
Available
Body Parts
Available

Glue Pad
1 nos include
Color
Ivory
Mount Type
Wall-Mounted
Customize Product Quality
Option to Choose Spares
Philips, Osram, FSL
Filter by Warranty
Warranty Period
2 Year
Requirement
Recommended Models for
Food Processing areas
Sort by Number of Tubes
Product Used by
2 Tube
Model
30W
15W * 2 Lamps
Type
Electric / Glue Pad
Insects sticks on glue pad, it kills without electrical shock or sound
Coverage
Sort by Product Coverage
300 Sqft
Placement
Option
Wall Mount Model
Body
Product make by
ABS Fiber Body